Actualización RTE DIAN
×
Error message
Deprecated function: The each() function is deprecated. This message will be suppressed on further calls in menu_set_active_trail() (line 2394 of /home/cojowae/public_html/includes/menu.inc).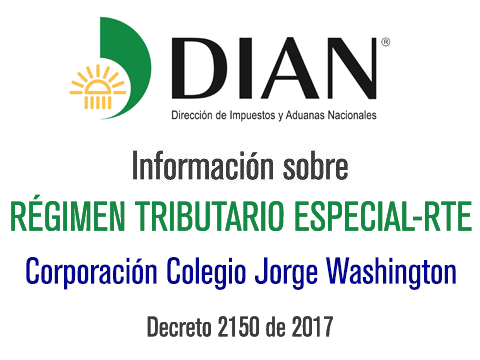 Written by
Sandy
21 Mar
Category:
En cumplimiento con la Resolución 000019 de marzo de 2018 - DIAN RTE, Artíuclos 6,7 y 8 la Corporación Colegio Jorge Washington  NIT: 890.480.079-9, pone a disposición de la sociedad civil y del estado público en general la siguiente información sobre los requisitos de actualización al Régimen Tributario Especial - RTE del Impuesto sobre la la Renta, para que se remitan los comentarios y observaciones sobre la entidad.
Si desea realizar algún comentario o pronunciamiento podrá hacerlo visitando el sitio web oficial de la Dian.
Para ver los archivos correspondientes a nuestra entidad presione AQUÍ.