Painting Together
×
Error message
Deprecated function: The each() function is deprecated. This message will be suppressed on further calls in menu_set_active_trail() (line 2394 of /home/cojowae/public_html/includes/menu.inc).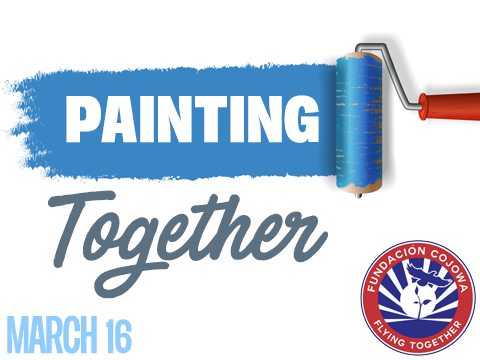 Written by
Sandy
05 Mar
Category:
Comunidad COJOWA ¡Llegó el momento de pintar juntos!
Estimada Comunidad COJOWA,
Sólo necesitamos de su tiempo y ganas de ayudar para pintar toda la Institución Educativa Manzanillo Del Mar. Logrando así que sus salones de clase y área deportiva sean aún más acogedoras y propicias para el aprendizaje. La jornada la hemos llamado "Painting Together" (Pintando Juntos)
¡Ayúdanos el SÁBADO 16 DE MARZO! De 8:00 a.m. a 11:00 a.m. La Fundación COJOWA ofrecerá la pintura de los salones, ¡solo necesitaremos de tu presencia con brocha en mano!
Recuerda inscribirte antes del martes 12 de marzo (¡próxima semana!).
Es muy importante que te inscribas  ya que cada grado DE COJOWA es responsable pintar una zona o salón de clases en Manzanillo Del Mar, es por esto que necesitamos de todo tu apoyo. Click aquí para observar las zonas asignadas a cada grado.   
Gracias por su apoyo y tiempo,
Fundación COJOWA y Colegio Jorge Washington