Learning Center
×
Error message
Deprecated function: The each() function is deprecated. This message will be suppressed on further calls in menu_set_active_trail() (line 2394 of /home/cojowae/public_html/includes/menu.inc).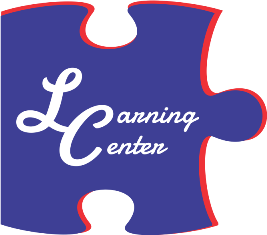 Helping students one piece at a time!
Learning Center Staff:
What we do:
We provide support to students with learning difficulties that interfere with their academic performance.  Professionals in the Learning Center work with students inside and outside of the mainstream classroom to ensure their success on a day-to-day basis.
Objectives:
Use information from internal and external evaluations to design individual learning plans (ILP) that guide instruction.
Provide interventions that equip students with strategies, skills and habits needed to successfully engage in the learning process.
Provide instructional, environmental, and assessment accommodations within the classroom environment to help students to become more independent learners.
Provide feedback to students, teachers and parents regarding progress toward student goals.
Individual Learning Plan (ILP)
The ILP is a document that reports the ultimate objective the student is working towards with the support of the Learning Center, and how the objective will be achieved. 
The document includes:
The reason for developing the ILP
The student's:


Diagnosis Statement
Strengths and Areas of Development
Learning Style
Accommodations
Objective
Learning and Academic Focus
Data
Time of Service
Preschool:
Students which present alterations in their development patterns, academic, social and/or emotional skills, may be early manifestations of possible learning disabilities.
A los estudiantes que presentan alteraciones en los patrones de desarrollo, de habilidades académicas.
Elementary:
Students who received Learning Center services in Preschool may continue in the Learning Center in first grade.  Students who continue in the Learning Center or need to enter the Learning Center must complete a professional, external evaluation.  Learning Center staff will use provided information to design and implement specific interventions that address students' needs.
The Learning Center is located on the first floor of the Elementary building across from the psychology office.
Middle School:
The service continues. The emphasis is on academic areas, study habits, learning strategies, and thinking skills to support students in personal and academic success.
El servicio continua. Se hace énfasis en las áreas académicas, hábitos, técnicas de estudio y habilidades de pensamiento para apoyar a los estudiantes en el logro del éxito académico y personal.