Fundación
COJOWA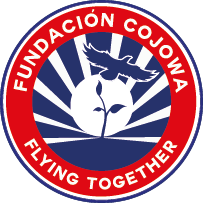 Fundación COJOWA was founded on October 20, 2014, as part of our social commitment with the purpose of fostering, assisting and increasing recreational, sports, cultural, pedagogical, environmental, and medical activities in children and adolescents of scarce resources. Supporting service-learning programs such as: pedagogical development, children's nutrition, supporting single mothers, sponsoring educational scholarships, economic support in the acquisition of school supplies, recreation campaigns and developing events which unify families and communities.
We use all the tools available to us as a school to raise awareness and manage to positively impact communities.
We count with a COJOWA Parents volunteer group who support different activities.
The school's teachers work with instructional, cultural and sports tools to teach and/or support the students and teachers of Institución Educativa Manzanillo Del Mar, Tierrabaja, Villa Gloria and La María.
Students Support
Our students through the different service learning groups  (NENHS, NJHS, NHS, Club 3D of Interact, Ágape among others) plan academic activities with students from Institución Educativa de Manzanillo del Mar, Tierra Baja,  Villa Gloria y La María. Some of these academic activities are: ICFES prep sessions, English, music, and art workshops, several recreational activities for different student age groups. They also plan recreational activities for senior citizens homes.
Mission & Vision
All of these actions are oriented to increase and develop values and key social skills which are integral in all students' development. Supporting and participating Fundación COJOWA also helps us to achieve our new Strategic Plan "Learning ∞ Together", which goes hand-in-hand with our social project.
Fundación COJOWA belongs to all of us and it is for all of us!
Our commitment is to improve the educational quality in our neighboring community of Manzanillo Del Mar.